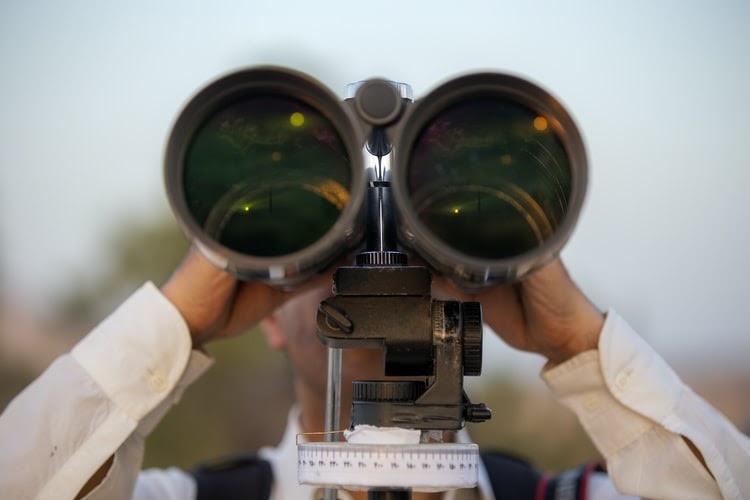 5 Website Design Trends Australian Businesses Should Look Out For In 2021
Wanting to remain digitally relevant in 2021, but you're not sure how? Keeping up with the latest and greatest website design trends is the best way of ensuring your online business is performing at its peak. We have compiled the very best industry advice, so you can discover what website design trends are going to propel your business and enhance your online presence.
Remaining relevant while new technology arises can often be the make or break of any digital platform. With so many new and innovative website design features, effectively interacting with your audience can often seem like a minefield – but with the right advice and expertise, it doesn't need to be!
What Makes A Website Great In 2021?
First impressions are everything, which is why the design of your website is crucial for the impact you have on your online audience. The fundamental principles of effective website design include:
Being mobile-friendly.
SEO written content.
Consistency throughout the visual components.
It's also important to keep up to date with how new interactive design features can work alongside these core elements to enhance and improve your website's readability, providing your audience with a superior experience. With these fundamentals as the focus for all website design, you can be confident in the format in which you develop your relationship with the visitors of your site:
Content.
Usability.
Aesthetics.
Visibility.
Interaction.
We know what's out there, and we know what's trending, which means we can provide you with the top 5 website design trends that Australian internet users love in 2021, starting with:
1. A Greater Emphasis On Video Content
Thanks to the role Zoom had throughout the COVID-19 lockdowns, video has now become a popular trend for those using the internet. While videos themselves are not new, embedding them onto the homepage of your website is one of the latest design trends of 2021.
Along with being an interactive and informative visual medium, embedded videos also provide a seamless learning experience for your website's visitors, as they showcase what you are selling, who you are and what your brand means. Here is an example of how an embedded video has been skillfully incorporated to communicate this business's ethos and core values:
As you can see in this image, the content of the chosen video has been skillfully selected, providing the website's visitors with a glimpse into who the business is without overwhelming the viewer with heavy content. The incorporation of video into your homepage will keep your visitors interested in your website and encourage them to stay longer, increasing the potential for greater conversions.
2. Design For Readability
Prioritising the flow of your website through its formatting and layout is one of the biggest website design trends of 2021 and for a good reason. Space and design are the two most important factors for building a successful website. With the layout of text, banners and tabs contributing to the usability and readability of your platform, enlisting the services of a website design agency is a wise investment for the visual literacy of your website.
Often defined as modern minimalist, a readable website design that is built for superior usability and readability consists of these factors:
A consistent overall colour scheme.
Appropriate font choice.
Concise written content.
Effective imagery.
Clear banners.
Categorised tabs and drop menus.
Defined spaces between images and written content.
Here is an example of an effective website design that has been formatted with readability as the focal point:
With 2021 being the year of 'less of more,' it's understandable how modern minimalism and readability have become a leading trend for website design all over the world.
3. Create A More Efficient Shopping Experience
With 2020 being the biggest year for online shopping to date, it's no wonder that the website design trends of 2021 include improving the online shopping experience. Designing your website's checkout process so it's easier and smoother for customers to complete their purchase is your secret weapon for increasing your site's conversions. 
Ensuring the 'add to cart' and 'checkout' buttons are clearly visible at all times. Your corresponding colour scheme highlights the options available will create a more efficient shopping experience and improve the usability of your website. Here is an example of how effective website design can be implemented in the checkout process:
This checkout process has been designed with the customer experience in mind through the clear portrayal of imagery, colour schemes and tabs, making their checkout process easier, faster and more enjoyable.
4. Non-Traditional Scrolling
With most websites incorporating horizontal scrolling onto their platform, 2021 is experiencing an emergence of non-traditional techniques in website design. With a primary focus on visitor engagement, interactive scrolling is a great way of communicating with your customers innovatively.
Using non-traditional scrolling techniques in your website design will successfully capture users attention while retaining simplicity and functionality. Another reason for this being a top trend in 2021 is the diversity it allows within its application.
Interactive scrolling allows you to use high-quality imagery, including photography, illustration and graphics, in partnership with effective written content and informative text – creating a unique website that is enjoyable to navigate.
5. Tell A Story
Communicating with your visitors is one of the biggest website design trends of 2021 and is showing no signs of slowing down. With usability at the forefront of all new website designs, the relationship you form with your site's visitors is crucial for the longevity and success of your online platform.
More and more shoppers are wanting to trace the origins of their products and see the faces of those they purchase from, which is why the addition of a timeline is so popular.
Adding a timeline to the design of your website will enable your visitors to see your company's progression and add visual appeal to the layout. Here is an example of how a family medical centre included a timeline to their website, showcasing the origins of the physical premises and the family business:
Does Your Website Use These Trends?
If you want a more interactive face for your online platform or want to start something new, getting in touch with an experienced website design agency is the first step to achieving your goals.
The team at KWD are experts in digital marketing, custom website design and lead the industry in our practice. Get in touch with us today so we can get started!