How Much Does It Cost For Custom Website Design In Australia And How To Choose The Best Website Design Agency For My Business?
So, you're looking for a custom website design to boost the face and operation of your business? Knowing what to look for in price, design, and function can often seem like an overwhelming task, so where do you start?
While a seamless website design is a goal for your business, breaking down the early stages is important for its ultimate success and usability. An excellent place to start is by analysing the costs associated with building your new website while considering what you want to display, how you want your content to read, and the complexity of your website design.
Because there are many aspects of an effective website design, researching the options available to you and where your money is best spent are vital components for an end product you are satisfied with.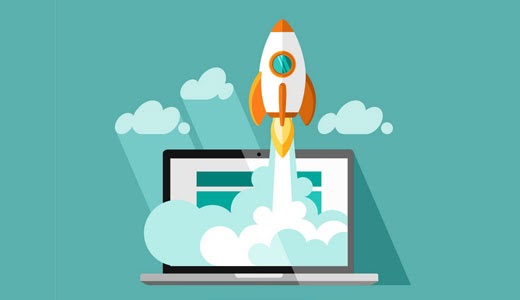 Where Do You Start?
Collaborating with a digital marketing agency to create a website for your business is the most important step for your professional digital platform. Knowing where to start and what you're looking to achieve can be a tricky job, which is why we would advise meeting with the team to discuss the future plans of your business and how the design of your website can help to facilitate them. 
Through the brainstorming of ideas and goals, you and your website design team can assess:
Exactly what you want from your website:
If you are a start-up business, testing the waters of the world wide web by developing a website design that aligns with the size and traffic of your audience is important. Working with a website design agency will ensure you are setting achievable goals and fitting the content of your website specifically to your desired clientele. 
The features appropriate for the size and capacity of your business:
Designing your website to include innovative features that interact and communicate with your online audience can have big payoffs. Features such as chatbots, interactive videos and online inquiry forms all enable your website to be more user-friendly.
The tips and tricks to get your website to the top of the search engines:
Incorporating written content into your website design and format is the most effective way for keeping it relevant. When you work with an experienced website design agency, you have access to expertly written content that is Search Engine Optimised. This will not only give the design of your website a professional look but will provide your visitors with a personalised experience while browsing your website. 
What About The Cost?
Now that we have looked into website design and the different website features, we need to break down the cost. There are so many variables to consider in the design and development of your website, and thus, the costs too can fluctuate.
The average price for an Australian website can be anywhere from AU$3000 to AU$12,000, with the lower end better suited for a simple but effective 'face' for your business, and the bigger number providing you with full access to features such as SEO, mobile compatibility and interactive add-ons.
Let's have a look at what you can expect from these two price points to better understand what will best suit your needs.
Websites For Small Businesses:
To establish your online presence and attract site visitors, it's going to need an effective website design. While smaller website packages starting at AU$3000 are designed with affordability in mind, they also allow you to set up your business with an interactive and professional platform to attract and inform your customers. These packages will enable you to create an effective website that ticks all the boxes without breaking your marketing budget. 
Enterprise Website Design:
This website design package starts at AU$5990 and is the next level for the online presence of your business. Whether you are a small business with serious growth on the horizon or an existing company requiring a bigger online presence, this is a great way to get there. With interactive options available such as chatbots, you can cater for your overseas visitors around the clock. Creating a website designed for the growth and expansion of your business will ensure you have a platform that seamlessly represents your brand.
Custom Website Design
Fully customising the layout, features and overall experience of your website is the best investment you can make to grow your online platform. Not only do you provide your visitors with an interactive and user-friendly experience, but you can better optimise the content and pages to make you more visible on search engines. From AU$8990, you can create a fully customisable website specifically designed to boost your organic traffic and creatively cater to your desired clientele.

How Do You Find The Right Website Design Agency?
Working with a website design agency that specialises in facilitating the requirements of your business can often seem like an overwhelming task. How do you know what to look for? And what package will best suit the demands of your business?
While it can seem complex, we would advise you to look for the following in the design of your website:
Ensure your website is mobile responsive – This means getting traffic across all media, not just the traditional laptop. Knowing over 54% of website traffic in 2021 alone was conducted on a mobile phone, it's easy to see how important being mobile optimised for the success of your website.
A website that is easy to find – What's the point of investing in a website if no one can find or see you? An experienced website design agency will not only improve the SEO of your website but will implement interactive features that keep your audience engaged.
Design with easy navigation at the forefront – The home page or the landing page of your website is the first impression your visitors will have of your business. Getting the design and layout right will provide your brand with professionalism and give your traffic a good feel for the products or services you are offering.
Keep your pages uncluttered – Effective website design is in the details, which is why aspects such as overcrowding of the homepage are common mistakes inexperienced designers make. Enlisting the services of a professional creative design agency will provide a seamless user experience that is easy to navigate and appealing to interact with.
The need for speed – Did you know 40% of internet users abandon a website if it takes more than 2 seconds to load? Knowing this scary statistic should be reason enough to work with a team of experienced website designers. Working hard behind the scenes of a design agency is developers who maintain your site speed and ensure it is running smoothly. With interactive features such as motion graphics, your website's loading speed is paramount for the success of your online platform.
Want To Know More?
For more information on website design and the appropriate digital channels for your new or existing business, get in touch with the friendly team at KWD. We offer comprehensive quotes on website packages that cater for every business, no matter how big or small!